About Us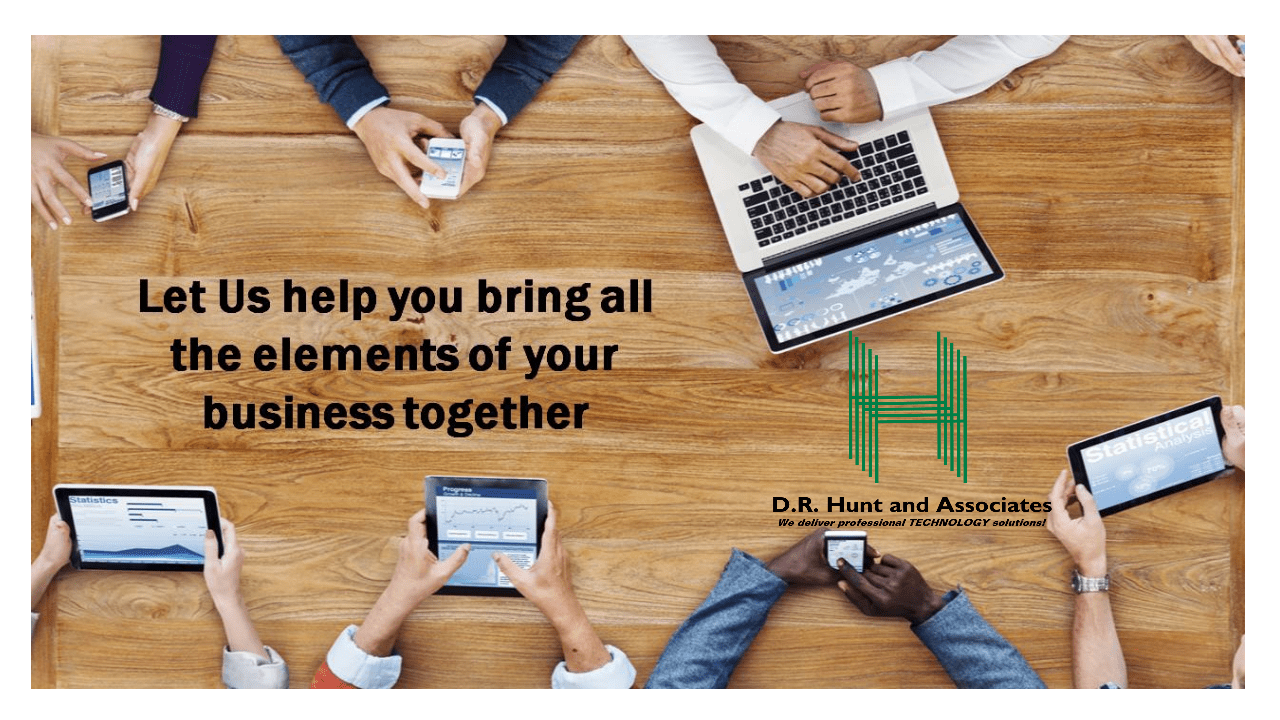 At D.R. Hunt and Associates, we believe that client solutions should be comprehensive, innovative and cost-effective.
​
That's why each of our technology solutions that involve cloud technology, networking, connectivity or data center offerings is designed to help you achieve the results your business needs and improve your bottom line.
D.R. Hunt and Associates is a comprehensive technology company. Our mission is to improve our clients' bottom line through the selection, implementation, and management of innovative information technology solutions. Over the years we have built a team of professionally skilled individuals, providing cost-effective solutions and services from the
Data Center to the Desktop, helping companies to achieve their business objectives.
As we get to know the unique needs of each business, we develop a custom methodology for each of them because we know that every group is different. By setting forth a plan for improvements to maintain stability, automate business processes, and cut overall yearly IT costs, we are able to provide a service that no other technology company can offer.
Whether you are spending $65 an hour or $250 an hour for technology services, contact us for a customized information technology plan to help optimize your business processes and technology budget.